The Committee
Members from the business community can nominate to be appointed to the committee for a period of one or two years, with the final decision made by Greater Shepparton City Council at the time of appointment.
The Shepparton Show Me Committee comprises twelve voting members including nine representative of the Shepparton business community, two Councillors and a representative from Council's Executive.In addition to this there are also three non-voting Council representatives including a representative from Investment Attraction, Marketing & Communications, and the Shepparton Show Me Marketing Coordinator.
The committee meets once a month to discuss planned promotional activities, sponsorship applications and general issues concerning the Shepparton business community.

Business Community Representatives (Voting)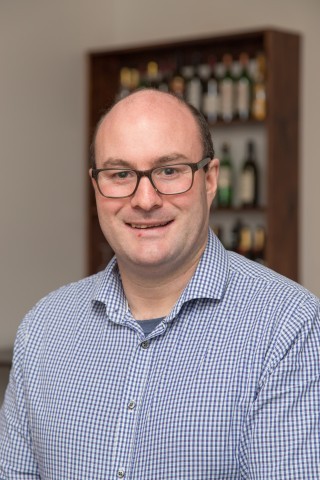 Simon Quattrocchi - Chair
Owner, Goulburn Valley Finance Brokers Term ends July 2019
Simon and his wife Fran have operated GV Finance Brokers for the past 16 years. Having arranged finance and solutions for a great number of clients, Simon brings a wealth of knowledge from a financial sector to the committee. As he deals with people from all aspects of the community, it allows him to gauge a greater understanding of local and business owners and their needs.
"Running your own business provides insight into many aspects to understanding the community and local interests."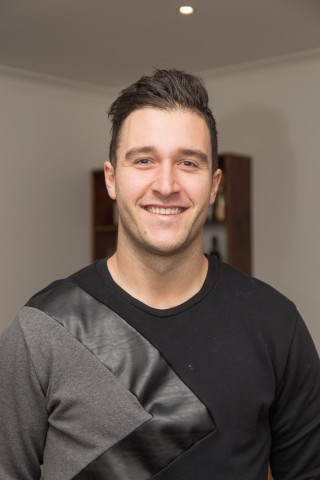 Shane Sali - Deputy Chair
Operations, Traffik, Shop 221 & Arcade Fashions Term ends July 2020
Shane is Shepparton born and bred. After spending close to four years working as a Telstra Business Account Manager for a local family operated Telstra store, Shane had the opportunity at the young age of twenty to manage a vast range of clients in differing sectors across Shepparton and Northern Victoria. He now brings that knowledge and experience to his family business; three independent women's retail stores in the Shepparton CBD.
Shane sees it as a fantastic opportunity to work alongside his family, who have been in business for over forty years. This wealth of expertise enables Shane to bring a passionate approach to building a better Shepparton.
"I feel that with another proud and strong committee in place, Shepparton is set to benefit from the input of Shepparton Show Me."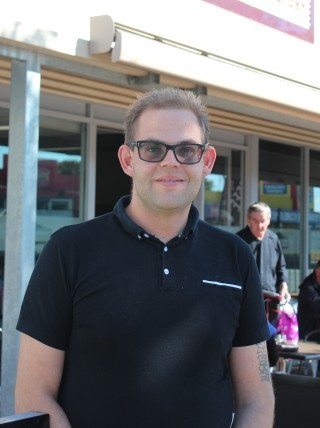 Chris Reisner - Treasurer
Owner/Manager - Butter Factory Cafe. Term Ends July 2019
Chris is originally from Germany and moved to Australia in 2010.Chris was previously the Manager of the Aussie Hotel in Shepparton for 4 years and also served as a committee member on the Shepparton Chamber of Commerce and Industry and Tourism Greater Shepparton Committees. Chris recently took ownership of the Butter Factory Café and business is thriving.
"There is something positive in every situation. You may just have to adjust your view."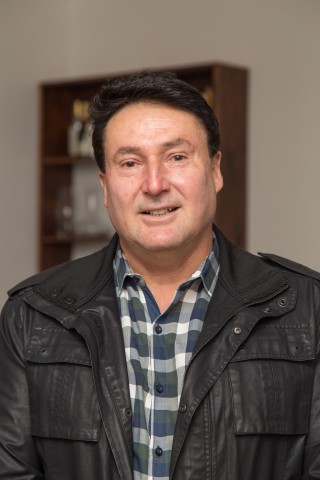 John Montagner
Owner, Next Office Tech Term ends July 2020
John is the owner of Next Office Tech; formally named Solar City Office Equipment, a business he co-founded 24 years ago. John manages a team of 15 staff and has grown the business to become one of the largest office equipment suppliers in rural Victoria.
He has also served on the Kialla West Primary School Council, during which time the school became one of the fastest growing rural schools in the area.
John has been a member of the Shepparton Show Me Committee since 2011.
"This is now my sixth year on the Shepparton Show Me Committee. We have worked towards promoting our town with many successful campaigns during this period. Our Christmas promotions I feel have been extremely successful, along with the Summer and Winter City Markets. I look forward to another exciting year working with other passionate Business Community members."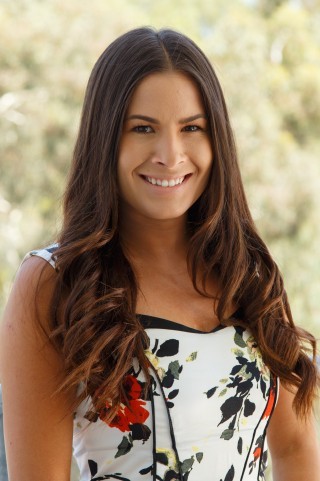 Kristina Marko
La Trobe University. Term Ends July 2019
Kristina is a local Shepparton girl and has completed her undergraduate studies in 2012 with a Bachelor of Commerce. Kristina is currently completing a MBA and has now obtained the position of Marketing and Engagement Advisor at La Trobe University's Shepparton campus. Kristina previously worked in Melbourne as a graduate accountant and at Greater Shepparton City Council as an Executive Assistant.
"I am extremely passionate about the gift of education and retaining young professionals to the regional city of Shepparton. People are my passion. I thrive off building relationships with people to be able to help them achieve the best version of themselves."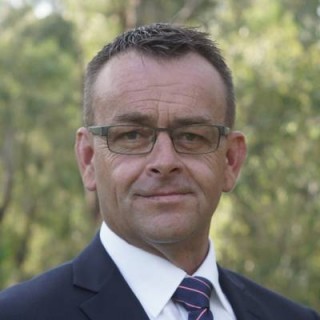 Andrew Pogue
Kevin Hicks Real Estate. Term Ends July 2019
After a career spanning 27 years in media, sales, marketing and management, Andrew moved into real estate in 2016. Andrew has previously been appointed to the positions of General Manger of various radio stations and Sales Manager at Shepparton News for McPherson Media. Andrew has also served on several boards including the Rotary
Club of Shepparton Central, Mighty V Marketing Group and Greater Shepparton Expo Committee.
Andrew grew up in the Goulburn Valley and then spent more than two decades living and working in different areas of NSW and Victoria.
"I'm passionate about Greater Shepparton and have loved every minute of living here since returning to the area in 2006. Shepparton is a vibrant regional city with many great things to offer"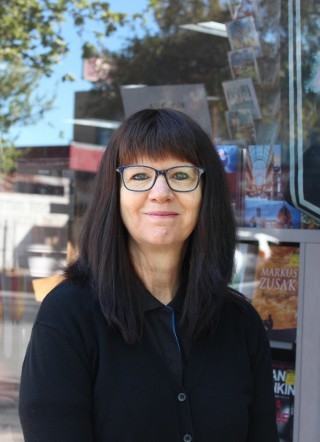 Helen Sofra
Collins Booksellers. Term Ends July 2019
Helen has extensive experience in the hospitality and retail sectors working for some iconic Shepparton businesses over the years. In 2006 Helen and husband Joe along with daughters Chelsea and Georgia purchased Book City which was re-named to Collins Booksellers in 2011. In the 12 years they have owned the business, the book industry and retail in general has seen some major challenges and their business along with other local businesses have needed to evolve and adapt to remain relevant. Shopping local is more important than ever and Shepparton needs a thriving retail sector and a vibrant welcoming CBD to attract more shoppers to our region.
"Being part of a community is what makes us strong as a family and a business. We have raised our children to be community minded, to give back as much as possible and strive to make Shepparton an even better place to live, something Joe and I are passionate about. For me to be able to serve on the Shepparton Show Me Committee and have the opportunity to promote the great city we live in is both a privilege and a pleasure."

Stephen Schneider
General Manager - Stephens Jewellers. Term Ends July 2020

Olivia Smith
MC Pipes. Term Ends July 2019

Greater Shepparton City Council Representatives (Voting)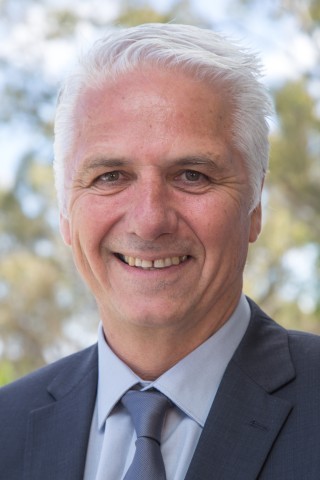 Cr Les Oroszvary
Councillor, Greater Shepparton City Council
Les is a Police Prosecutor with 38 years experience. He is the Sergeant in Charge of Legal Services Shepparton. His mantra is all about accountability, transparency, integrity and the pursuit of best value outcomes for stakeholders and the community in general. Les is here to listen, accept feedback good or bad and to improve the way Greater Shepparton City Council represents its community.
"We have as a committee continued to practice what we preach as part of our Business Strategy, our road map. We always look for opportunities to support and leverage off events for the greater good of our stakeholders. We seek to educate, encourage and foster better relationships and to value add.
In my second term as a Councillor, I have shared the journey of ups and downs of Shepparton Show Me and congratulate the outgoing committee members for their belief in the future of our town. I would further like to acknowledge the dedication of the present committee and the fantastic work behind the scenes of the staff Fiona Le Gassick, Mat Innes-Irons and Laura Church. In addition the external provider Alchemy Media via Peter Sutherland and his team whose flair has been a great asset."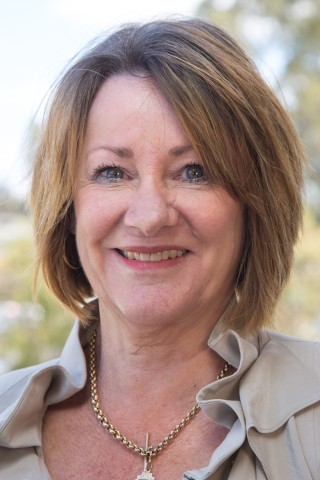 Cr Shelley Sutton
Councillor, Greater Shepparton City Council
Shelley moved to Shepparton over 30 years ago and is honoured to have been elected as a Councillor of Greater Shepparton. Shelley has a Diploma of Business and a background in successfully running a small farming enterprise and her own fashion business in Shepparton. Shelley has also worked in local government and has a very good knowledge of processes and procedures undertaken in this area.
Shelley is a past member of SWCSC (Shepparton Women's Community Service Club) and held positions of Public Officer, President, Secretary and Treasurer during my time in the organisation.
"My aim over the next four years is to revitalise the Shepparton CBD and promote Greater Shepparton to the broader Victorian and Australian community. We have exceptional potential with excellent universities, schools, medical services, sports and art precincts, diverse shopping and affordable residential, industrial, agricultural and commercial land, making it a great place to do business and to play and stay."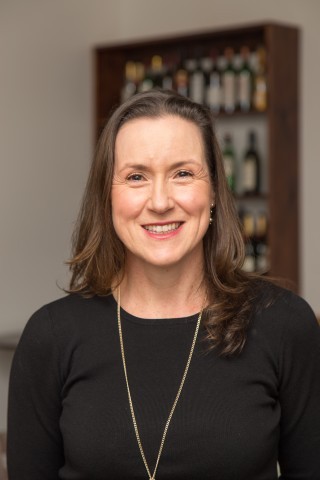 Geraldine Christou
Director Sustainable Development, Greater Shepparton City Council
Geraldine's role oversees the Building and Planning Department, comprising Strategic and Statutory Planning; the Economic Development Department, comprising tourism, events, business and industry attraction and development, business incubation, grants, international relations and visitor experience and the Environment Department encompassing Environmental Health and Sustainability and Environment. Having grown up in Shepparton and raised a family here, Geraldine is very passionate about the community in which she lives. Geraldine has extensive experience in local government, having worked in the sector for over 16 years, following 12 years in the private sector ensuring a thorough understanding of the challenges that business and industry face and has subsequently developed strong connections with the sector, working with them to facilitate new investment, growth and implement sustainability measures and maintain global competitiveness.
Geraldine has strong links to our community, representing Council on a number of boards and committees including Shepparton Show Me, La Trobe University Regional Advisory Board, Higher Education and Skills Working Party and the Food Bowl Inland Rail Alliance and has been a strong advocate on a number of key regional issues including passenger, high speed and inland rail, CBD revitalisation, water security and works actively with the Greater Shepparton Lighthouse Project on engaging youth in education.
Geraldine is working hard to ensure that the level of infrastructure and services for our community support sustainable growth of the municipality and that we are effectively marketing our key attributes both domestically and internationally to increase inbound tourism and open up export markets for business and industry.
"Shepparton Show Me is a key stakeholder working closely with Council's Economic Development Department to deliver economic outcomes for Shepparton - increasing visitation through collaboratively bidding for, sponsoring and hosting key events and working on important initiatives such as the Great Things Happen Here Campaign and CBD revitalisation."

Greater Shepparton City Council Representatives (Non-voting)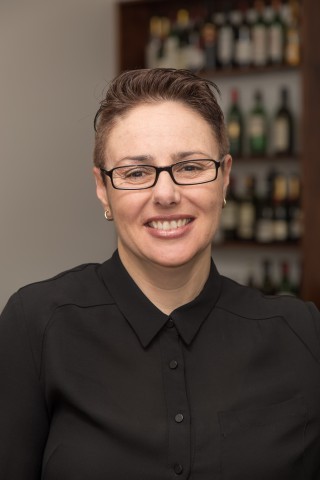 Fiona Le Gassick
Manager Marketing and Communications, Greater Shepparton City Council
As part of her role, Fiona is responsible for overseeing and supporting Shepparton Show Me, including management of the Shepparton Show Me Marketing Co-ordinator position. Prior to coming to Greater Shepparton City Council in October 2012, she was the Business Development Manager at GOTAFE for the Hume Region. Fiona's background includes marketing and brand management, business development, customer service and staff management. She has been the director of two home based small businesses including Le Gassick Consulting, delivering strategic and business planning, marketing strategy development and tender and submission writing services.
The highlight over the past 12 months was Greater Shepparton taking over Federation Square for two weeks in April. Yes Federation Square became Shepp Square! Shepparton Show Me (SSM) was fundamental to the success of this event via financial support and the services of the SSM Marketing Co-ordinator. The Shepp Square exhibition style event provided the opportunity for Melbourne to directly experience all the great things about Greater Shepparton with the aim of attracting visitors, investment and new residents to our region. For our local businesses it provided a point of sale opportunity and exposure to new markets and clients. And while we had an immense amount of fun bringing Shepp Square to life, the planned and unplanned results have been overwhelming, with opportunities and benefits continuing to come our way.
The Fryers Street Food Festival continued to grow and evolve with this now being one of the major events on the annual Shepparton calendar. Close to 9,000 people attended this year with more local food and beverage offerings and entertainment to meet the growing demand for this event.
SSM was again privileged to sponsor the marketing category of the Shepparton Chamber of Commerce and Industry Business Awards. With a record number of entries and number in attendance, with the awareness and value of these awards is ever increasing.
SSM has been working in partnership with Greater Shepparton City Council to attract a large scale music event to the area. Work is well underway with this project, with two exciting announcements to take place in later 2018 or early 2019.
A massive thank you to the SSM Committee members for their energy, generosity of their time and unwavering support of the SSM initiative and staff. Their direction and leadership is critical to the success experienced by SSM this year.
"We are extremely fortunate to have such passionate, energetic and committed local business people who are willing to take the time to strategically support the prosperity of Shepparton. It is a pleasure and honour to work with the members of SSM and I would like to thank them for being so generous with their time. The collective effort of our business community underpins the level of growth, prosperity and vibrancy that Shepparton is currently experience."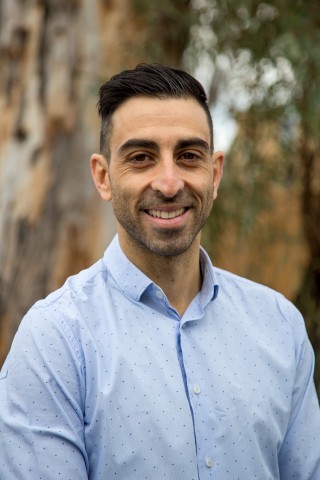 Anthony Nicolaci
Manager Economic Development, Greater Shepparton City Council
Anthony commenced his career in economic development and tourism via his studies which included a Bachelor of Business Management majoring in marketing and Bachelor of Arts in Sports Management. Since graduating, Anthony has continued to grow his knowledge and expertise in the economic development sector through his employment, professional development and involvement in economic development, events, tourism committees and associations. He has heldpositions at Essendon Football Club, Racing Victoria Limited and various roles at the Greater Shepparton City Council in economic development, sport and recreation, events and visitor economy portfolios for over a decade.
Anthony's current role as Manager of Economic Development at Greater Shepparton City Council comprises tourism, major events, event facilities, business and industry attraction and development, business incubation, grants, international relations and visitor experience.
"I'm really passionate about Shepparton being recognised as a leading regional city not only in Victoria but regional Australia and will continue to work hard in partnership with SSM to roll out the red carpet to local business, potential investors and visitors as we strive to achieve our ambition to increase our economic stimulation for the region."

Staff (Non-Voting)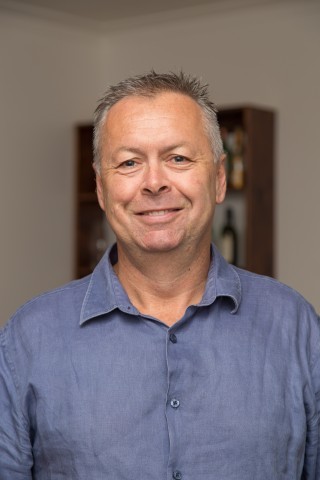 Mat Innes Irons
Marketing Coordinator, Shepparton Show Me
Another busy year for Shepparton Show Me. From the annual campaigns such as Mother's Day, Father's Day, End of Financial Year, Summer and Winter City Markets, The Fun Starts Here and Christmas to Shepparton Show Me sponsored events helping to bring thousands of people to our city. Add in the Great Things Happen Here campaign and it is a well packed twelve months.
Shepparton Show Me supported events were wide and varied. Who said there is no beach in Shepparton? The World Beach Volleyball Tour was extremely popular as was Challenge Shepparton Triathlon and the Shepparton Running Festival all held around Lake Victoria. The numerous basketball and soccer tournaments injected a huge amount of money into the local economy. Food festivals continue to attract thousands. The Fryers Street Food Festival was massively successful as was the inaugural Italian Fiesta and the Albanian Harvest Festival. The Shepparton Shake Out bought three days of 50's inspired activity to town with international and local acts performing late into the night. The Chamber of Commerce and Industry Business Awards attracted a record number of nominations with the Shepparton Show Me sponsored Best Marketing/Advertising Campaign being won by Nicholson Builders.
Undoubtedly the highlight of the year for me was Shepp Square. Shepparton Show Me and Greater Shepparton City Council delivered almost two weeks of activation at one of Australia's busiest venues, Federation Square. To take Great Things Happen Here to Melbourne was a bold ask but with a team of passionate and enthusiastic Sheppartonians we delivered. The highlight reel of Shepp Square is jammed packed! The Outdoor Luncheon with Taxi chef and ex- Shepp lad Tony Twitchett, Shepp Market full of our local produce, home grown entertainers shining on the big stage, our current and former sports stars, showcasing business and industry to delivering crates of fresh apples and pears to corporate buildings and even simply handing out thousands of fresh Modi apples.
"It has been a pleasure working with such a passionate and enthusiastic committee this year and will continue to support and deliver events and campaigns that make Shepparton a great place to stay, dine, play and do business."
Laura Church
Administration Officer, Shepparton Show Me
Laura has a background in the retail sector for 10 years before starting with Greater Shepparton City Council almost three years ago. Laura is responsible for all administrative tasks involved with SSM including organising SSM committee meetings, taking meeting minutes, placement of advertising and assisting the SSM Marketing Co-ordinator.
"It has been a pleasure working with the Shepparton Show Me committee. There is a great mix of committee members from different industry sectors and their active involvement allows Shepparton Show Me to benefit all areas of business in Shepparton. I thoroughly enjoy being involved and I'm excited to see what the committee will achieve in the next year."