Small Business Mentoring Bus - Kialla (sessions now via phone or skype)
Friendly, professional assistance and expert advice from an experienced business mentor.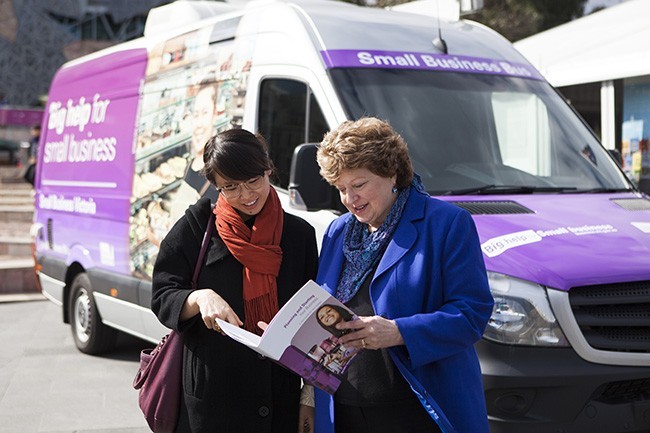 When:

Thursday 7th of May, 2020,

Where:

Riverside Plaza, Kialla

Cost:

no charge

Contact:

Greater Shepparton Business Centre on (03) 5832 1100 or gsbc@shepparton.vic.gov.au
Operated by Small Business Victoria, the Small Business Bus visits regional Victoria as a 'travelling office on wheels'. Whether you're planning, starting or growing your business, the Small Business Bus can help you to develop your business ideas and capabilities.
The Mentoring Bus will be at Riverside Plaza Kialla on Thursday May 7, 2020, bookings are essential. Register HERE to select a time: 10.00am, 11.00am, 1.00pm or 2.00pm, or call (03) 5832 1100 to be advised when bookings are open.