2018 Major Events Calendar
Please note: this is an archived news article release
This article was published on Thursday, 8 March, 2018. The information contained within may be out of date or inaccurate. News articles and media releases older than 60 days are archived for future reference.
Posted on Thursday 8th of March, 2018,
Our annual major events calendar is jam packed with amazing events in Greater Shepparton!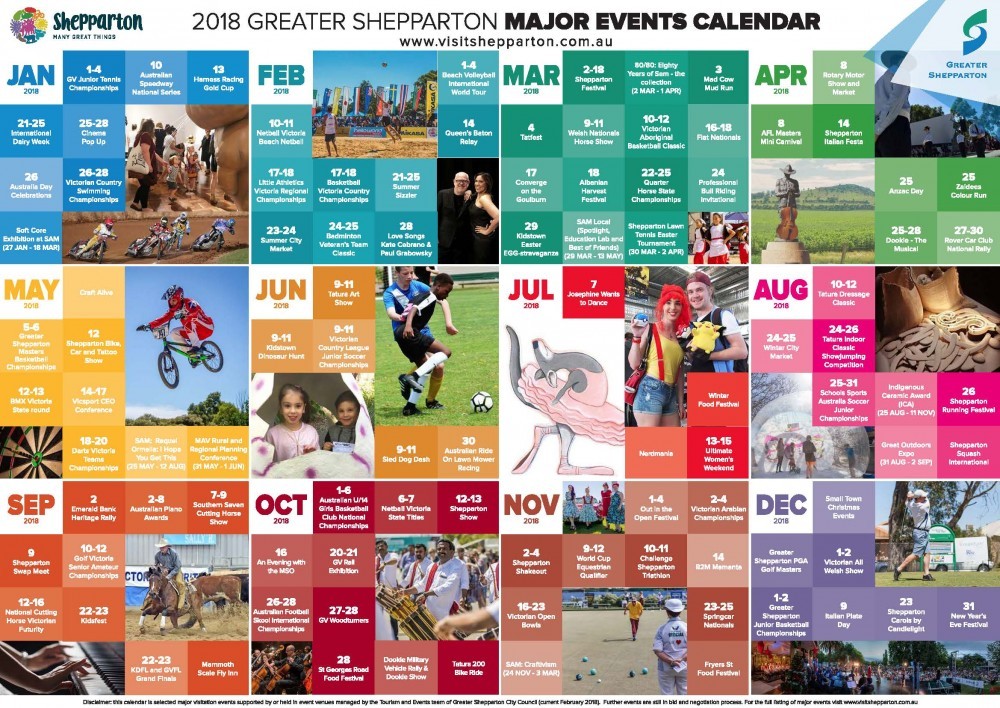 Tourism and Events Department
Email: events@shepparton.vic.gov.au
Phone: 03 5832 9858
Fax: 03 5831 1987