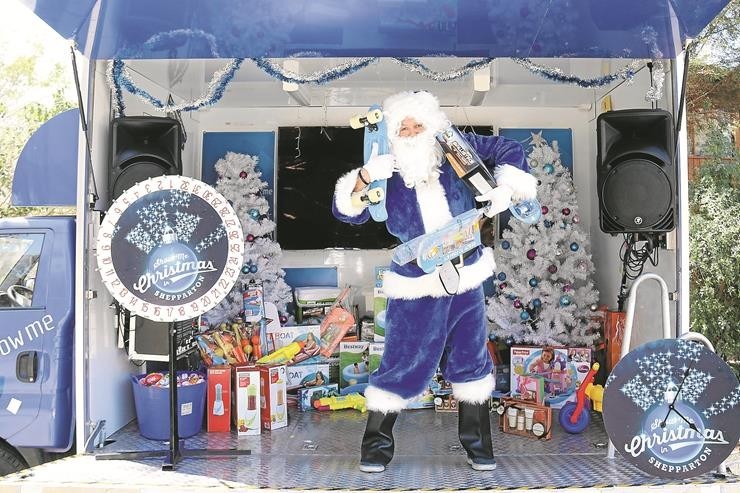 The Thompson Kia mobile stage will be in various locations around our fine city all through December loaded up with toys and giveaways.
Would you like Blue Santa to promote your business?
If you have small vouchers or promotional items you would like to add to Santa's sack of goodies phone Mat (Blue Santa's Manager) on 5832 9852 or email sheppartonshowme@shepparton.vic.gov.au
Guaranteed your business will get a good plug from the great man!