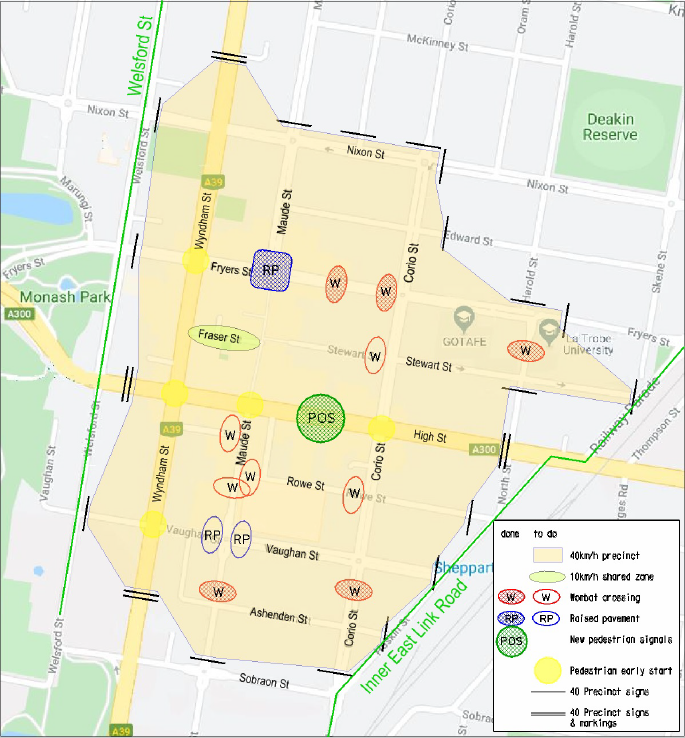 Many other regional cities in Victoria such as Geelong, Bendigo and Wodonga have already implemented 40 km/h within their CBD. Reducing the speed limit within the CBD will create a safer CBD for all pedestrians including children, elderly and people with mobility issues.
Based on data for a vehicle travelling at 40 km/h the probability of a pedestrian being killed is 40% and at 50 km/h the fatality rate is 90%.
Council is seeking your feedback on the proposed speed limit change within the Shepparton CBD and invites you to respond via an online survey.