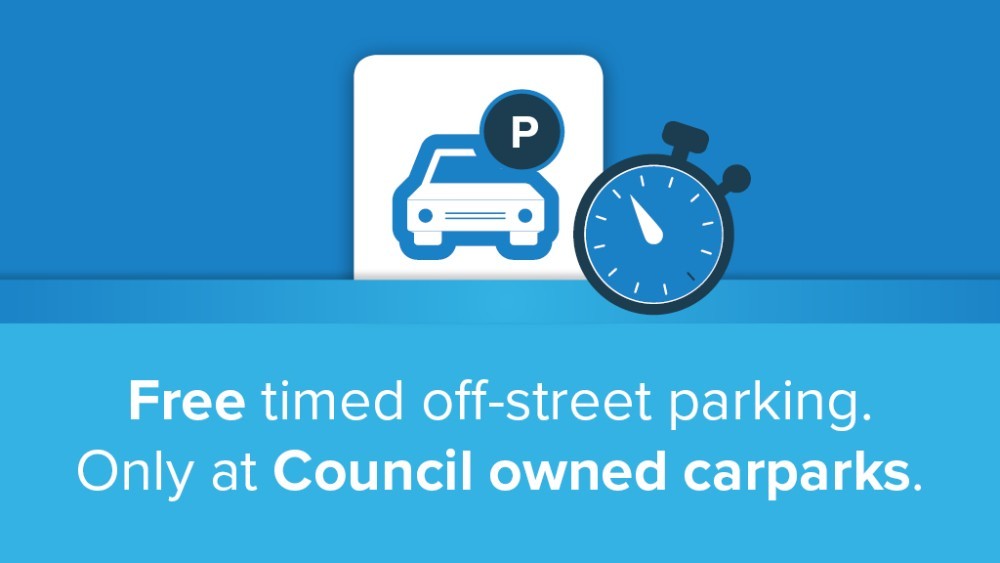 It is anticipated that this will assist in further enticing customers and visitors to the CBD including getting them to stay and shop longer, and is one of the measures introduced to assist with the recovery phase of the COVID-19 pandemic.
The changes will provide people with free parking options to encourage them to spend more time shopping and dining, and accessing medical and educational facilities in the CBD. This now applies to 400 car parking spaces within 7 Council-owned car parks.
Important points to note this only applies to Council owned off-street car parks, and while parking is free it is still timed. For visitors who overstay their welcome they will be fined.
We ask our CBD business and services to please encourage your staff to not park in these spaces but rather make them available to shoppers and visitors so that they can easily park, stay, shop and spend.
Please view Council's parking map to find free off-street parking, all day and long stay car parking.
For more information head to https://greatershepparton.com.au/council/parking-enforcement#section-free-off-street-parking