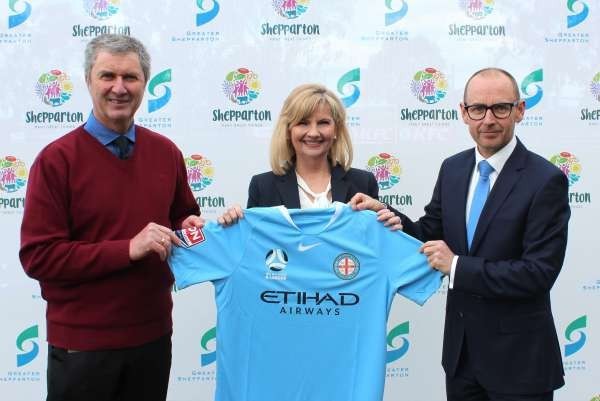 The first match, Melbourne City's final pre-season game, will take place against Western Sydney Wanderers on Friday, 12 October at Shepparton Sports City.
The match will be the fourth time the Club has competed in Shepparton, following games against Wellington Phoenix and GNEFA All-Stars in 2011 and 2012, in addition to last year's encounter, also against Western Sydney Wanderers where City ran out 1-0 winners.
Greater Shepparton City Council's Mayor Kim O'Keeffe said "I cannot wait to see the calibre of play at Shepparton Sports City on 12 October. I urge residents to keep an eye out for when the tickets will go on sale.
Melbourne City FC Chief Executive Officer, Scott Munn, said the match gave Melbourne City the opportunity to build its fan base outside the city limits.
For more information and to keep up to date for ticket sales visit www.greatershepparton.com.au