Maude Street Mall Activities
Please note: this is an archived news article release
This article was published on Friday, 21 December, 2018. The information contained within may be out of date or inaccurate. News articles and media releases older than 60 days are archived for future reference.
Posted on Friday 21st of December, 2018,
The Maude Street Mall is buzzing in the lead up to Christmas day and over the January school holidays. See a full list below of all the activities!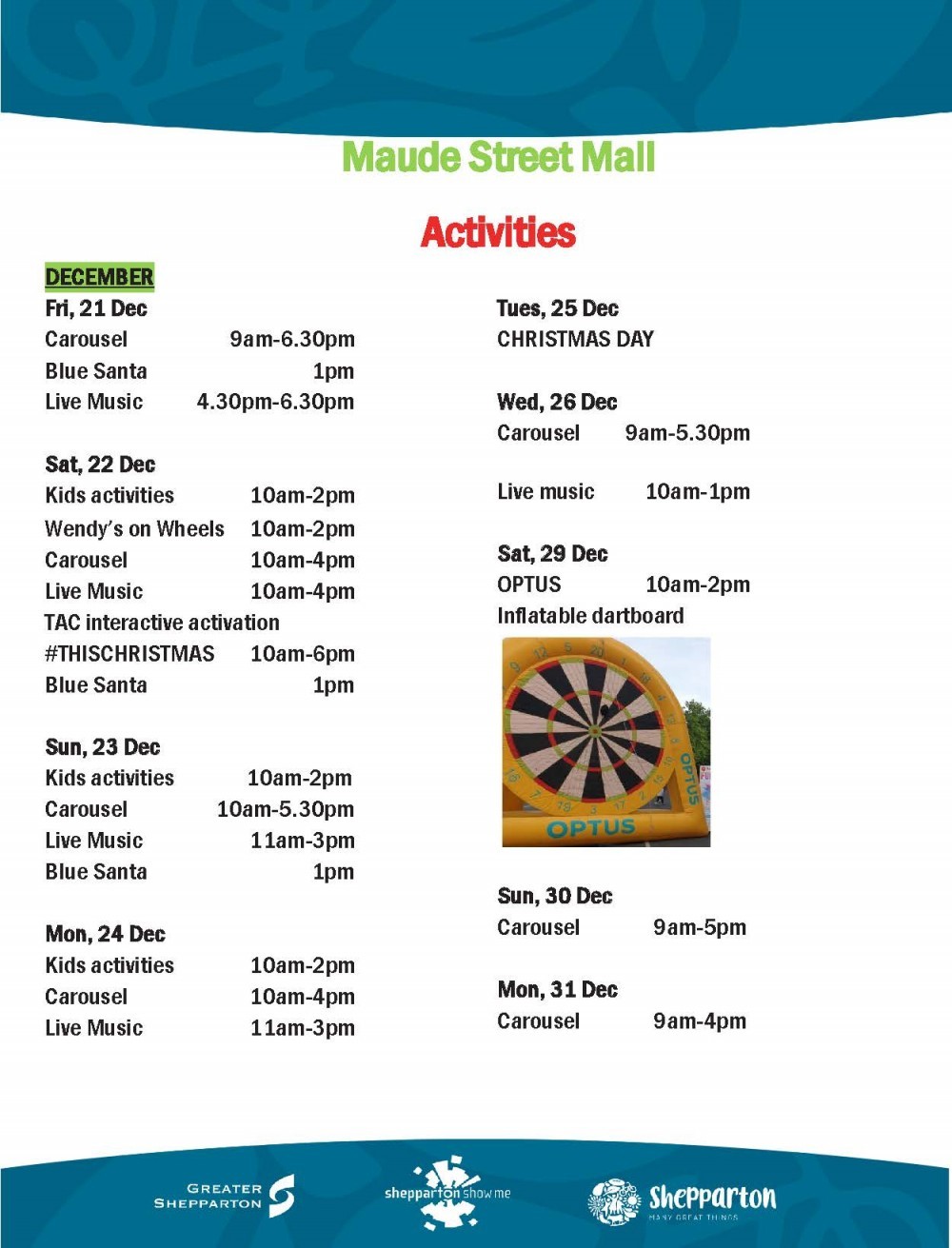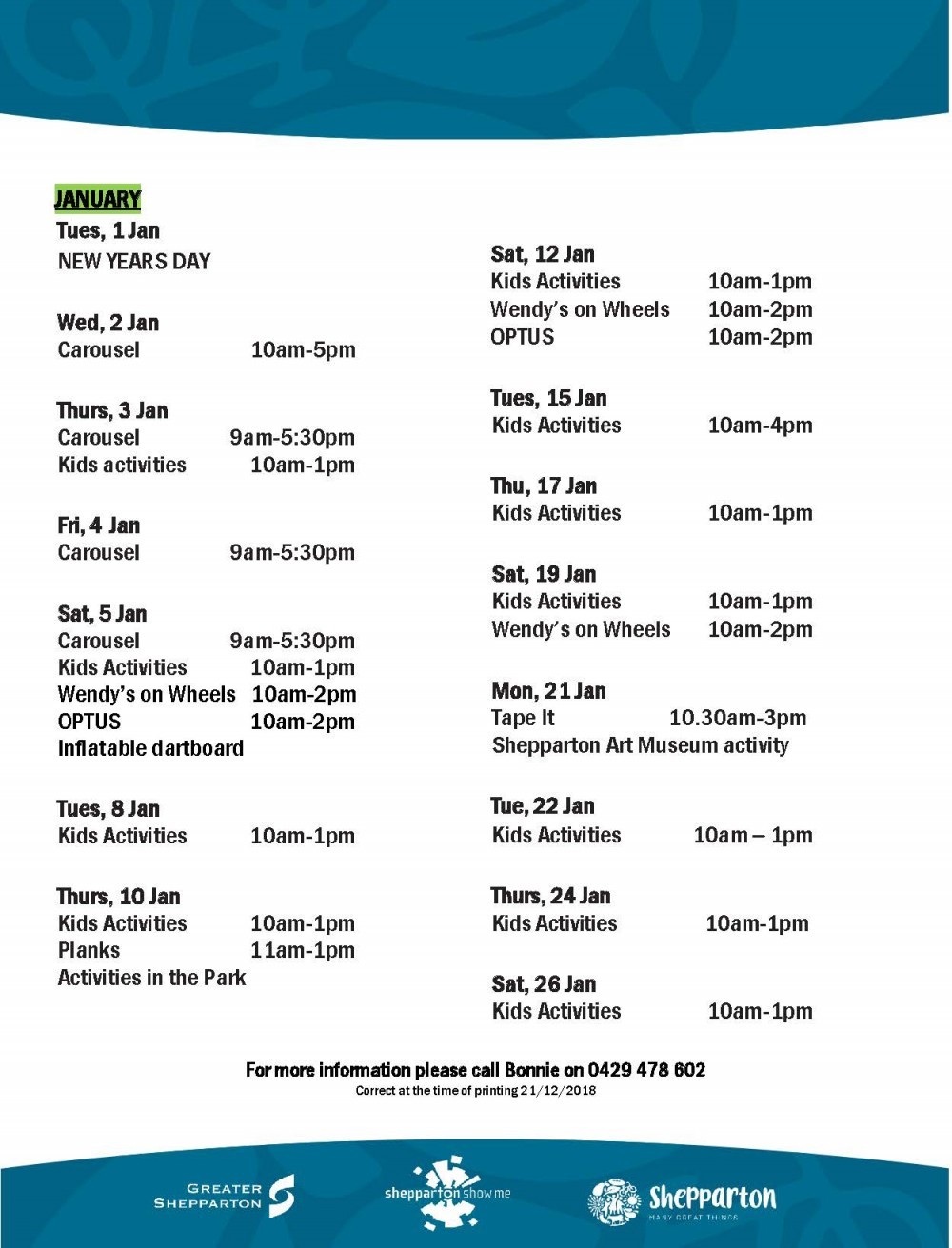 For more information contact Council's CBD Place Manager - Bonnie McIntosh on 0429473602 or via email bonnie.mcintosh@shepparton.vic.gov.au