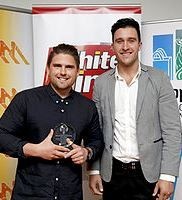 Heath Nicholson is a young entrepreneur who has successfully established grown and run his own construction business. His campaign strategy has been to focus on the intensive use of social media to expose his business to potential and existing customers.
Heath demonstrated his ability to clearly identify various market segments such as first home buyers, and direct marketing to them via his creative use of Twitter, Facebook and blog posts. Heath has ambitious plans, clear goals and strategies and is extraordinarily creative in his approach to marketing.
Shepparton Show Me would also like to congratulate all award winners on the night!