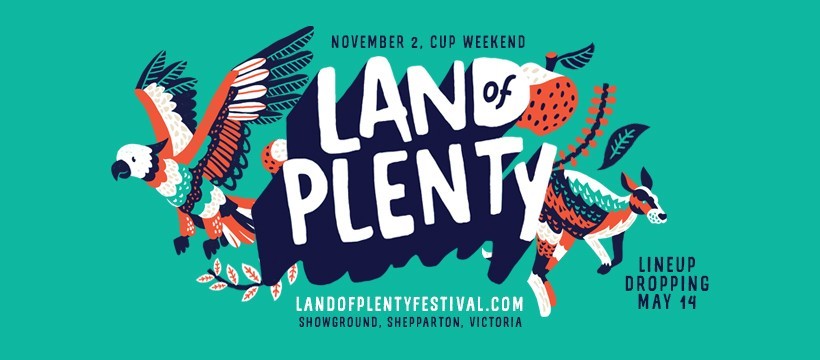 This week Tones And I's single 'Dance Monkey' made Australian chart history by hitting number one spot on the ARIA Charts and in doing so becoming the first Australian female artist to top the charts in almost four years. The last artist to achieve this feat was Delta Goodrem in 2015.
Tones and I currently has three singles sitting in the ARIA Top 100 chart and shows no signs of slowing down with her latest music video for 'Dance Monkey' just clocking over 1.7 million streams in just over one month.
Tones and I is not the only chart-topping act that will be performing at Land of Plenty. Headlining act Illy's last album 'Two Degrees' reached number one on the ARIA charts and second headliner Ocean Alley won triple j's Hottest 100 competition last year, taking out first place for their hit single 'Confidence'.
The triple j Hottest 100 competition is publicly voted and last year amassed more than 2.7million votes, making Ocean Alley arguably the most popular act in the country.
Adrenaline chasing surfer and Land of Plenty featuring DJ, Alex Hayes is also worth a mention. At only 21 years of age he has already reached more than 1 million social media followers and is sure to be popular on the day.
With other stand-out acts including Shepparton's own Briggs and fast-rising acts Slowly Slowly and Alex the Astronaut, not to mention locally-connected acts Eliott, Charlie McCosh and Heard Instinct Collective, Land of Plenty is certainly shaping up to be an event not to be missed.
Land of Plenty takes place at the Shepparton Showgrounds on Saturday 2 November. Tickets On sale now. www.riverlinks.com.au