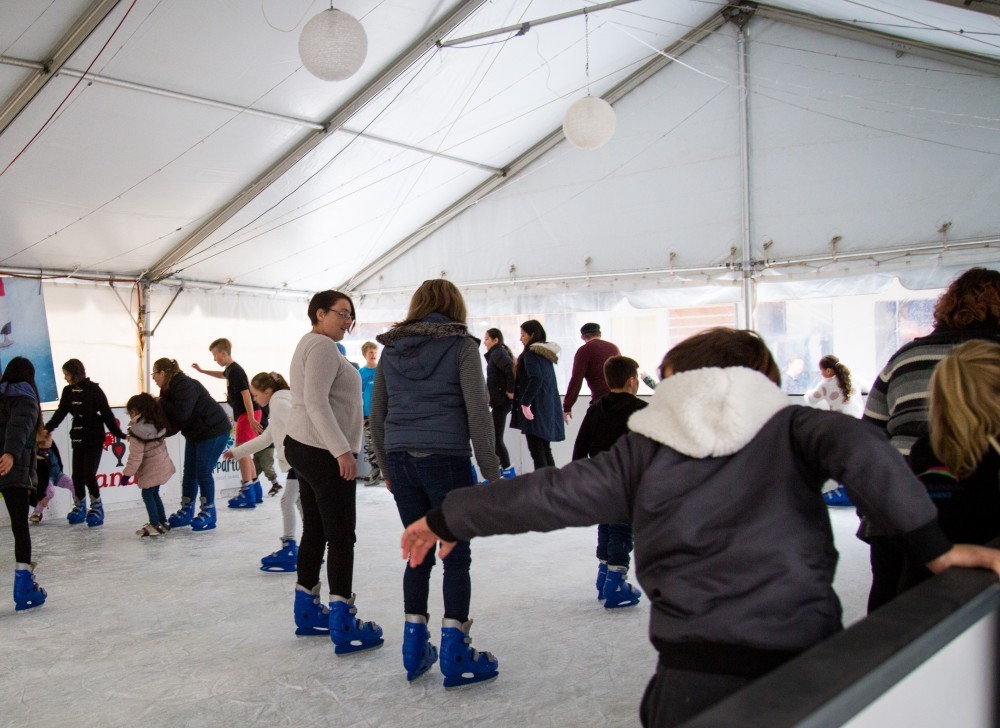 Happening now in the Maude Street Mall over the school holidays, the Winter Fun Zone two week activation is bringing winter to life with an ice rink in the heart of town and a program of fun, affordable and free activities from June 27 to July 14.
Would you like exclusive access to the Ice Rink?

The Winter Fun Zone ice rink is available for hire for SSM members. Host your next social function here!

The ice rink can be hired for up to 20 people from 7:00pm – 8:30pm from June 27 to July 14.
For more information contact Council's CBD Place Manager bonnie.mcintosh@shepparton.vic.gov.au or Team Leader Tourism and Major Events rohan.sali@shepparton.vic.gov.au
For the full program of events including session times visit www.sheppartonshowme.com.au or the Winter Fun Zone Facebook Event Page.
Warm up these school holidays at the Winter Fun Zone!