Show Ho Ho Me Christmas Quizza
As part of the 2012 Christmas campaign shoppers had the chance to win with 'Show Ho Ho Me Quizza' – a mobile Christmas game show which moved around Shepparton.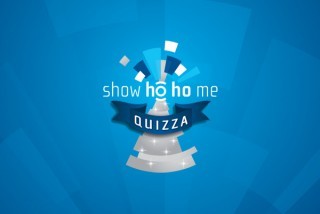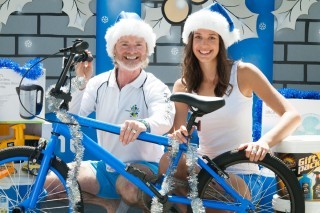 Shoppers were invited to shop in Shepparton, take a ticket and 'Step Up' to answer trivia questions for a chance to win from a selection of fabulous prizes from local businesses promoted on Radio.
The 2012 Show Ho Me Quizza locations were:
Mon 10th Dec
10.30am Maude St Mall South End
12.30pm LA Bakehouse Lockwood Rd
Wed 12th Dec
10.30am High Street opposite Target
12.30pm Dunkirk Avenue Shops
Thurs 13th Dec
10.30am Safety Services cnr Fryers & Corio Sts
12.30pm Straw Hut Keppel St between Archer & Callister St
Fri 14th Dec
10.30am Cnr High & Maude Street near Subway & GB's
12.30pm Leo & Lisa's Cafe
Sat 15 Dec
11.00am Maude Street Mall
Mon 17 Dec
10.30am Cnr Wyndham & Fryers St near Stefano's, Black Pepper
12.30pm Branditt Avenue Shopping Strip, North Shepparton
Tues 18th Dec
10.30am Coles/Kmart, cnr Maude & Vaughan Sts
12.30pm Aussie Hotel cnr Fryers & Maude Sts
Wed 19th Dec
10.30am Shepparton Marketplace, east end, Safeway/Telstra Shop entrance
12.30pm McDonalds near fire station in Maude St
Thurs 20th Dec
10.30am Village Cinemas Fraser St
12.30pm Lindy's Wyndham Mall near Citywalk Wyndham St
Fri 21st Dec
10.30am Fryers St / Wyndham St cnr near the former Darrell Lea shop
12.30pm High St outside Skiers Edge, City Central
Sat 22nd Dec
11.00 am Maude St Mall, South End
Mon 24th Dec – Christmas Eve
10.30am Old Telstra Building Wyndham St
12.30pm Supercheap Auto, Benalla Rd


Shepparton Show Me would like to extend a special thank you to Jarrod Thompson of Thompson Motor Group for generously providing the Thompson Kia Truck, for use in Show Ho Ho Me Christmas Quizza campaign during the month of December.