Promote your business with Shepparton Show Me 2013
Are you a Shepparton Show Me investor or stakeholder? You have the opportunity to promote your business alongside Shepparton Show Me's Mother's Day marketing campaign.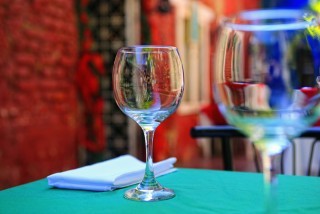 About the campaign
We understand that a wide range of business sectors are experiencing financial difficulty at the moment, including retail, hospitality and entertainment. We therefore invite Shepparton businesses to take advantage of this opportunity to get involved to help get those tils ringing!

Campaign duration: 22 April - 12 May 2013

The Mother's Day Campaign includes two aspects focusing on the retail and hospitality industries:
1. "Mother's Day Menu" promotional campaign
Key to this concept is showcasing the breadth and diversity of the local hospitality industry as well as the availability of a range of dining experiences, from fine dining to family dining.
The "Mother's Day Menu" will tell a story about how you can spend a full day dining in Shepparton starting at breakfast right through to dinner or even supper. The campaign will feature local restaurants, cafes etc. and local food identities.
2. Cooking Competition event
In alignment with the dining theme, inspired by the popular television series MasterChef, SSM will host Shepparton's own professional chef cooking competition judged by a panel of mums on Saturday 4 May 2013 (weekend before Mother's Day).
The panel of judges will be a selected as part of a competition. Fathers, sons and daughters will be asked to nominate Mum, explaining why she would be a great Cooking Competition judge.
Opportunities to promote your business
We are seeking Chefs to participate in the Cooking Competition from local restaurants and cafes. The event will be held in the morning of Saturday 4 April. In return for the Chef's involvement the restaurant or cafe will be promoted as part of the advertising campaign, targeting consumers within a 90km radius of Shepparton.
Shepparton retail, commercial and industrial sectors of business will be widely promoted during this campaign. We recognise that when people come to Shepparton for a dining experience they are likely to stay, go shopping and attend business appointments.
The opportunity to work with Shepparton Show Me therefore extends to all businesses with the investor region.