Support Small Business Day 2014
October 4 is Support Small Business Day, being run Victoria wide. In Greater Shepparton we are encouraging residents to get out and shop local, to explore what their community has to offer.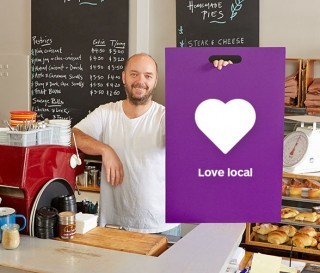 A Victorian Government initiative, Support Small Business Day is a chance for local traders to showcase their offerings to their community, and a chance for community members to come out and see what's available from local business owners.
By buying local you are supporting small business within the area. You'll strengthen the economy and increase local competition driving product diversity and innovation – not to mention creating more jobs for the people of Greater Shepparton.
So we are encouraging everyone to get out and about on Saturday October 4 and meet some of your local traders. Browse the shop fronts and get to know what a great and diverse retail offering we have here in Greater Shepparton.
Get down to Maude Street Mall from 10:30am to get in on the action. Star FM will be broadcasting live with a truck load of vouchers to give away. There will be plenty of promotions, free activities and entertainment, plus a community BBQ
See you there!