Twilight Fishing
Twilight Fishing on Shepparton's Victoria Park Lake offers free entry and barbeque, fun competitions for all ages, drinks and coffee for the huge crowds that turn out.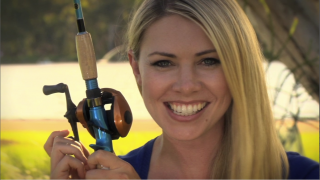 The last Twilight Fishing evenings were held on Thursday 16th and 23rd of February, 2012 between 6:00 and 8:30pm at the Victoria Park Lake, Shepparton.
Admission was FREE.
This was a fantastic event that attracted 2,300 people the first night and 4,300 the second night.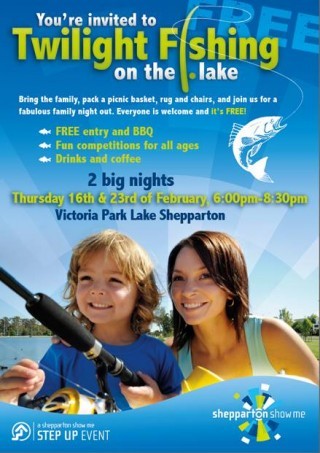 The extremely popular event was run as part of the Shepparton Show Me Step Up campaign and is now an event that Council holds as part of their 'Activities in the Park' program.
Fishing in the Park Dates for 2013 are as follows and will be held at the Victoria Park Lake again from 6:00 to 8:30pm:
Saturday, 26 January 2013
Thursday, 21 February 2013
Friday, 22 March 2013
For further information on 'Activities in the Park', please visit the On The Moove website.