Victorian Open Bowls Championships 2012
Sponsorship was provided by Shepparton Show Me for the Victorian Open Bowls Championships hosted by the Shepparton Park Bowls Club in conjunction with Bowls Victoria.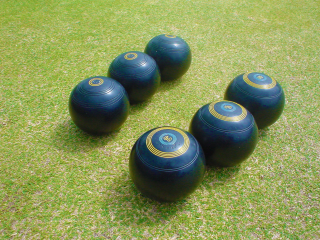 Date: Sunday 11th to Friday 16th November 2012
Time: Play started at 8.30am
Entry: FREE entry to venue
Venue: Various Bowls Clubs across the Greater Shepparton Municipality
The event provided for men's and women's single champions, pairs and triple champions, as well as the 2012 new event for mixed pairs.
The event attracted upward of 1,200 participants, 100 officials and many more spectators across a number of venues. The event promoted Shepparton as a holiday and shopping venue and with thousands of visitors the benefits to Shepparton Show Me Stakeholders for local accommodation, dining and shopping was extensive.
For further details please visit the Shepparton Park Bowls website.