Winter City Market 2019
Everyone loves a market and on August 30 & 31 we are expecting 15,000 visitors, who will fill the streets looking for bargains, enjoying the free kids activities whilst enjoying some yummy food.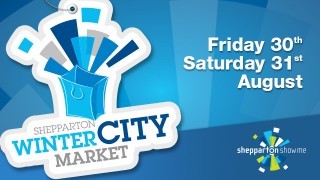 Shepparton Show Me is also giving outside traders the opportunity to play a part so you too can enjoy the activation that is the Winter City Market.
This time around we are also giving away a HUGE SAMSUNG 50" 4K UHD TV* to one lucky winner just for being a part of the Winter City Market. Make sure you tell your friends and family to get down there for a chance to WIN! Terms and conditions can be viewed below.
If you do have any questions you can send them through to Council's Place Manager, Bonnie McIntosh on 5832 9700 or via email bonnie.mcintosh@shepparton.vic.gov.au